We are a close knit team.  Everyone has a different field of experience, which provides Jessey Mason with a broad depth of knowledge that we can help to bring to any project.
The practice was set up in 2005 by Colin Jessey and Sharon Davis who have now retired.  Colin Jessey still works with us as a consultant when required.  Mark Mason became a Director of the company in 2014 and the company has been developing ever since.
Mark Mason

Mark Mason, BSc (Hons) MRICS CIAT is a Qualified Chartered Building Surveyor and Chartered Architectural technologist with over 17 years' experience. He is a Director of Jessey Mason Associates.
Mark has always been fascinated by the history and design of buildings. He started working in 1999 for a small practice, which provided him with the opportunity to cover many aspects of building, including extensions, loft conversions, refurbishments, maintenance contracts and defect diagnosis.  When Mark qualified from University, he started to work closely with Architects and became an apprentice for an Architect for two years.  This has provided him with a unique position of understanding design but with the practical knowledge of a Building Surveying background.
In spare time, Mark loves to spend time with his family.  He can also be found playing his guitar and has a love for classic cars.
Michael Barker
Michael has now been working for Jessey Mason for a while after graduating with a Building Surveying degree from Brighton University.
He came to us with experience working for a quantity surveying practice and also had some hands on experience working for a contractor.  The most rewarding element for him is the human interaction of working with clients and helping to achieve the end result.
Since an early age, Michael has been a keen golfer and more recently has taken up running for a local athletics club.
Heather Thomas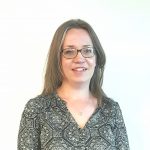 Heather has been undertaking a mix of work, involving office-based activities, undergoing training to Survey properties, going out to site and using her technical and creative skills to help clients find solutions to their needs.
Whilst design is her passion, her earlier career in business administration gave her the skills for successful project management and account handling that continue to prove useful in her current role. 
On several occasions, she has been involved in large scale projects to redevelop derelict buildings, like cinemas or churches, all over the UK and Ireland.  This work felt particularly worthwhile as once the projects were completed they became hubs for the local community. For one such project, in Newport on the Isle of Wight, Heather won a conservation award, for the compassionate refurbishment of a redundant church into a public house.
Away from the office, Heather likes to spend time with her husband and her two teenage sons and enjoys long walks along the seaside or out in the countryside.
Aurelie Tauziet
Aurélie earnt a Master of Architecture at the "National School of Architecture of Paris Val-de-Seine", specialising her studies in architectural projects in existing and Listed buildings. She then went on to achieve an advanced Diploma in Professional Practice in Architecture in Paris.
In 2018, she won the first prize for "young artist and architect" awarded by The Institute of France, Academy of Fine Arts (Institut de France, Académie des Beaux-Arts).
After her studies, Aurélie works as an Architect assistant at "Francisco Pardo Arquitecto" in Mexico City, then went on to be an Architect for "Patrice Robaglia Architecte" in Paris.
She can speak French, Spanish and English.
Away from the office, Aurelie enjoys learning about new cultures, building history and going hiking.
Passionate about art, Aurélie creates beautiful pieces of artwork, and she even has a small art business.  Check out some of her work here:  artaurelie.com
Simon McKay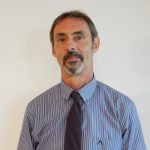 Simon has over 25 years' experience working in the construction industry as an Architectural Technician and Technologist. Over the course of his career, he has seen design evolve to focus more on improved living, offering people a better way of life, something he strongly believes in.
His experience takes in site supervision, contract administration and project management across a number of sectors: residential (including social housing), commercial, leisure and industrial. Simon brings an acute awareness of how good design can help create a sense of community and harmonious living.
From 2011 to 2013, Simon was involved in the development of a scheme to help the homeless. The building was designed to facilitate the process of human 'repatriation' via their architectural surroundings in unity with the processes of mental redevelopment.
Simon used to play football for Chichester as a mid-fielder but now he enjoys making music. You can often find him strumming on a guitar on his lunchbreak!
Ffion Jones
Ffion is a valuable member of our team.  She is generally the first person you will speak to when you contact us as she is our administrative and secretarial support.
Ffion started as an apprentice in 2014 for a year and has subsequently stayed as a secretary for JesseyMason Associates.
In spare time, Ffion loves to walk her dogs as well as cooking and baking.